What We Offer
---
To make this part of your move easier and more convenient for you we have moving boxes for sale along with the other packing supplies listed below at our storage facilities (subject to availability):
Small, Medium and Large Boxes
Wardrobe Boxes
Packing Tape
Bubble Wrap
Tie Down Rope
Markers and Box Cutters
Self-Storage Locks
Packing Paper
Stretch Wrap
Moving Blankets
Mattress Covers
Chair Covers
GlassGuard Protection Kits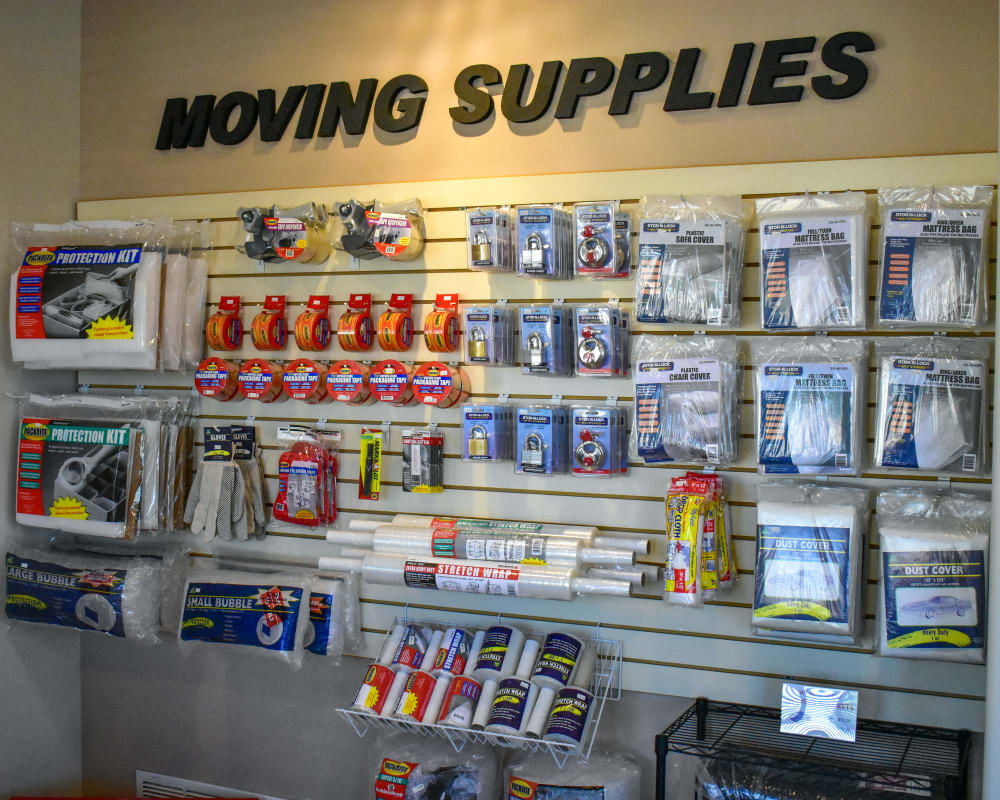 Moving Boxes Sizes
Using the correct box size when packing, moving, and storing can make the process smoother. Below are tips on how to use the various sized boxes.
Small boxes 16 5/8"x12 1/2"x12 1/2" – Ideal for heavy items such as books, canned goods, CDs & DVDs, tools, etc.
Medium boxes 18"x18"x16" – Best for kitchen items, small appliances, electronics, toys, etc.
Large boxes 24"x18"x18" – Suggested for bulky items such as lampshades, computers, food containers, stuffed animals, comforters, and pillows, etc.
Wardrobe boxes 24"x21"x48" – Ideal for easy transport or storage of hanging clothes or seasonal apparel. Has a hanging bar, handle cutouts, holds 2' of clothes each and 95 lbs./box. Plus save 20% when you buy bundles of 3 or more Wardrobe Boxes at one of our STOR-N-LOCK Self Storage locations.
Moving and Packing Supplies Deals
We are pleased to be able to offer ways to save you money with discounts on our packing supplies, whether you only need a few items or a large quantity.
Save 10% on purchases totaling $25 or more
Save 15% on purchases totaling $50 or more
Save 20% on purchases totaling $100 or more